Blizzard Entertainment has finally decided to outlaw the use of boosting rings in World of Warcraft. Though they are not banning boosts themselves, WoW players need to find alternative methods for increasing their characters power level through groups or guilds who will provide assistance with quests and/or currency.
World of Warcraft is finally outlawing boosting rings – though not boosting itself. Blizzard has released a statement saying that it will be banning players who are part of a group that boosts their characters for in-game currency or items.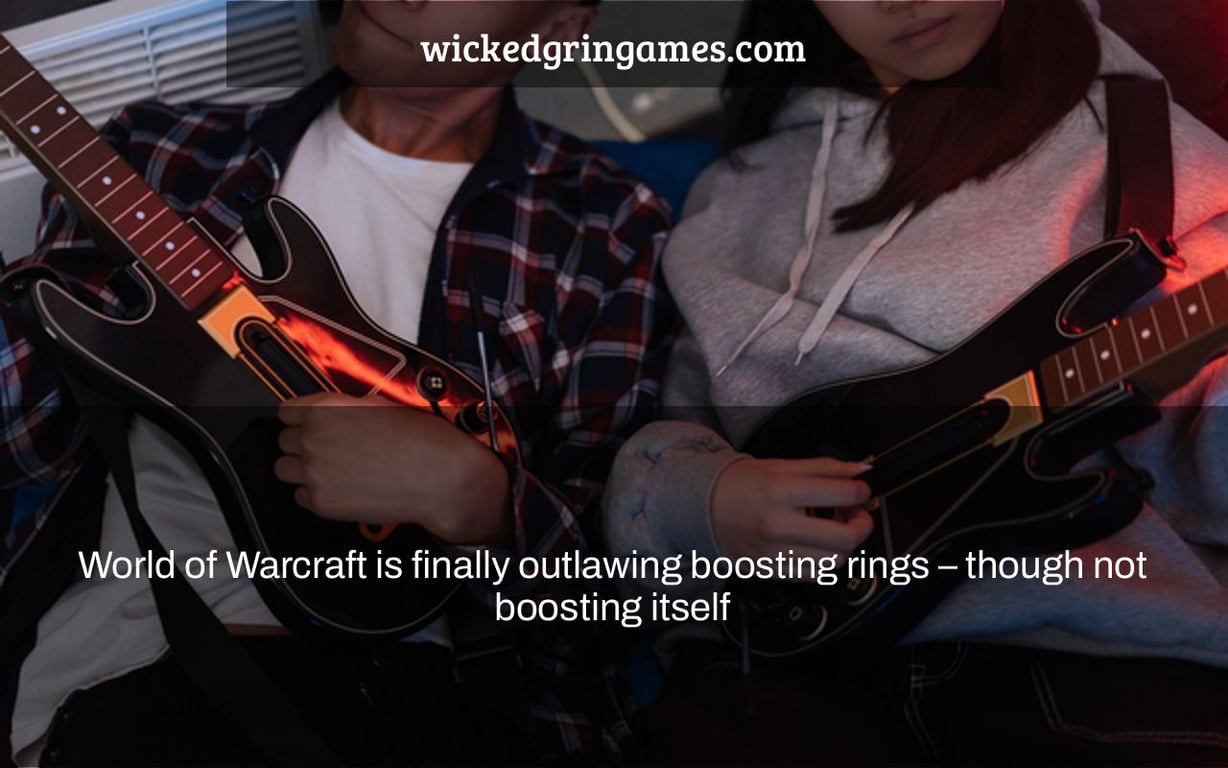 Last autumn, when the new Blizzard co-lead encouraged it and even announced a "sales drive" for his WoW guild, the boosting issue in World of Warcraft made headlines. Boosting is, of course, a technique of transporting lesser players through endgame raid content and providing them with gear in return for large sums of money, which are subsequently turned into tokens. While the practice is almost as ancient as MMOs themselves, users said that its popularity had become a serious issue in WoW, highlighting long-standing design flaws that generated problematic incentives for Blizzard. It was also really spammy.
After all these years, Blizzard is finally doing anything about it, and the companies offering these services will have to do it under the radar.
"Since we last revised our regulations, we've seen that organizations promoting different non-traditional services in-game are causing an increased disruption of the gaming experience," the company adds.
"As of today, businesses offering boosting, matching, escrow, or other non-traditional services, including those given for gold, will be prohibited." Account actions may be taken against World of Warcraft accounts deemed to be in violation of this policy. Warnings, account suspensions, and, if required, permanent closure of the disruptive World of Warcraft account are examples of these steps (s). Organizations that operate across many worlds and promote non-traditional in-game sales excessively are in violation of the Blizzard End-User License Agreement's rules and regulations (EULA). Individuals or guilds are not prohibited from utilizing the in-game tools ('trade channel' chat) to purchase or sell in-game things or activities for in-game money as a result of this policy change. 'Boosting communities,' in particular ones that operate across many worlds, is no longer allowed. We strongly advise all such businesses to stop conducting business in World of Warcraft immediately in order to ensure that players may continue to play the game without interruption."
Advertisement
The "World of Warcraft is finally outlawing boosting rings – though not boosting itself" article discusses the changes that Blizzard Entertainment has made to the game. The company has been trying to combat and stop players from buying and selling in-game items for real money. However, this change will only affect those who use these items to boost their characters. Reference: wow awc bans.
Related Tags
is boosting for gold allowed in wow
boosting wow classic
selling runs for gold wow
wow carries for gold
wow report group for advertising