Wargaming joins the ranks of companies in the gaming sector that have promised support to alleviate humanitarian crisis. In fact, Wargaming has pledged over $1 million USD which will be given directly to Ukrainian Red Cross in order for them to provide aid and supplies. This is an example of one company taking a stance against politics, even if it means losing potential profits from their products.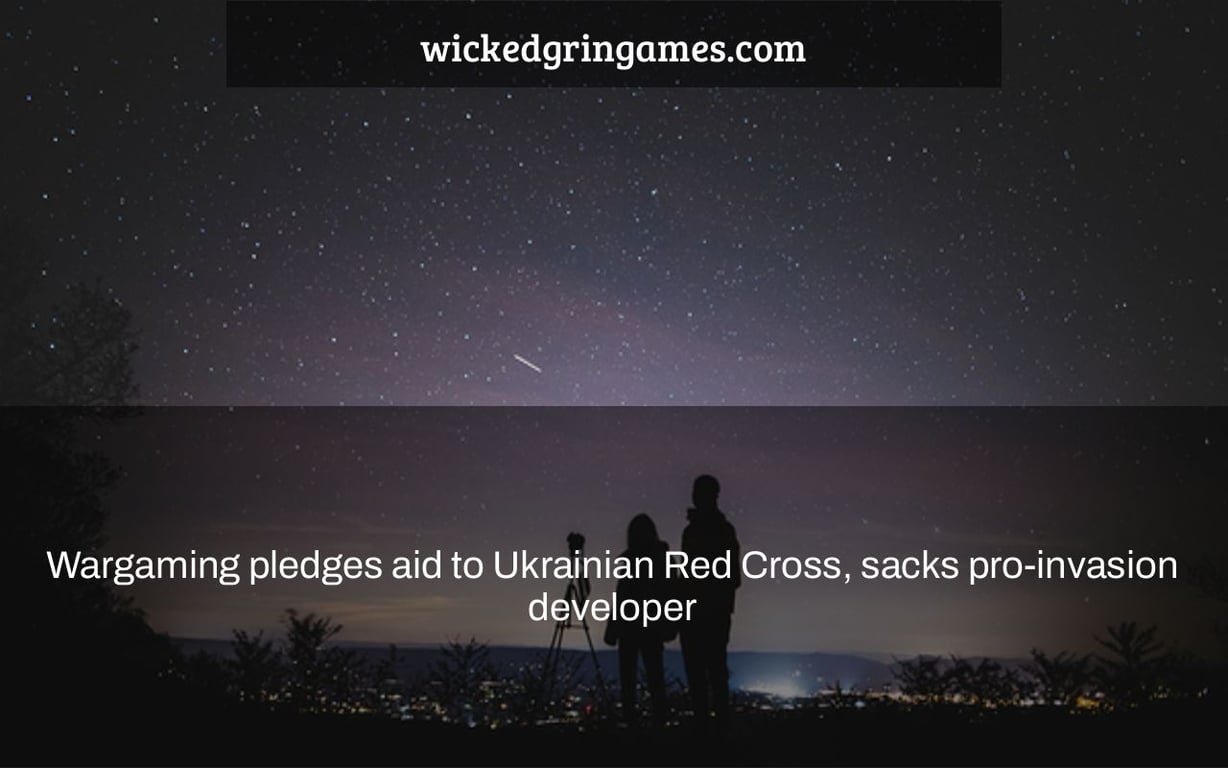 Politics may be a difficult issue, particularly for a multinational corporation with a varied range of consumers. When substantial parts of your organization are based in Russia, Belarus, or Ukraine, maintaining neutrality on current events might be even more challenging.
Wargaming, based in Cyprus and known for its MMOs World of Tanks, World of Warships, and World of Warplanes, declared to its influencers and affiliates last week that it will be halting promotion of weapons of war due to Russia's invasion of Ukraine.
"The safety and security of our personnel is our primary concern at Wargaming," the company told GIbiz. "At this time, all available corporate resources are assisting and supporting our 550+ employees, including alternative accommodation, early salary checks, and extra monies to assist with travel and relocation. […] We assist our workers' families in planning trips to neighboring countries and arranging lodging for them. Finally, Wargaming Kyiv will donate $1 million to the Ukrainian Red Cross today. These monies will be utilized to help Ukrainian hospitals and physicians, as well as displaced individuals and other essential humanitarian organization initiatives as required."
On Saturday, the World of Tanks forum learned that Wargaming's Creative Director Sergey Burkatovsky had left the company after a Facebook post in which he expressed support for Russia's military assault. Following Wargaming's formal announcement on the dismissal, this statement was issued:
"Sergei's viewpoint is diametrically opposed to the company's perspective. He is no longer a Wargaming employee."
Wargaming took a step further yesterday, vowing to remove and house personnel from its Kyiv facilities, as well as providing $1 million to the Ukrainian Red Cross.
We've been getting a lot of questions about our Persha Studio / Wargaming Kyiv personnel from our gamers and partners.
Here is the most recent update. pic.twitter.com/zSmFW70xxr
— World of Tanks (@worldoftanks) February 28, 2022
Advertisement