Mount Craw lost marble locations are scattered throughout Tiny Tina's Wonderlands. These powerful items can only be found by locating the nine symbols that surround each mount to reveal an entrance into a secret area of Mount Craw.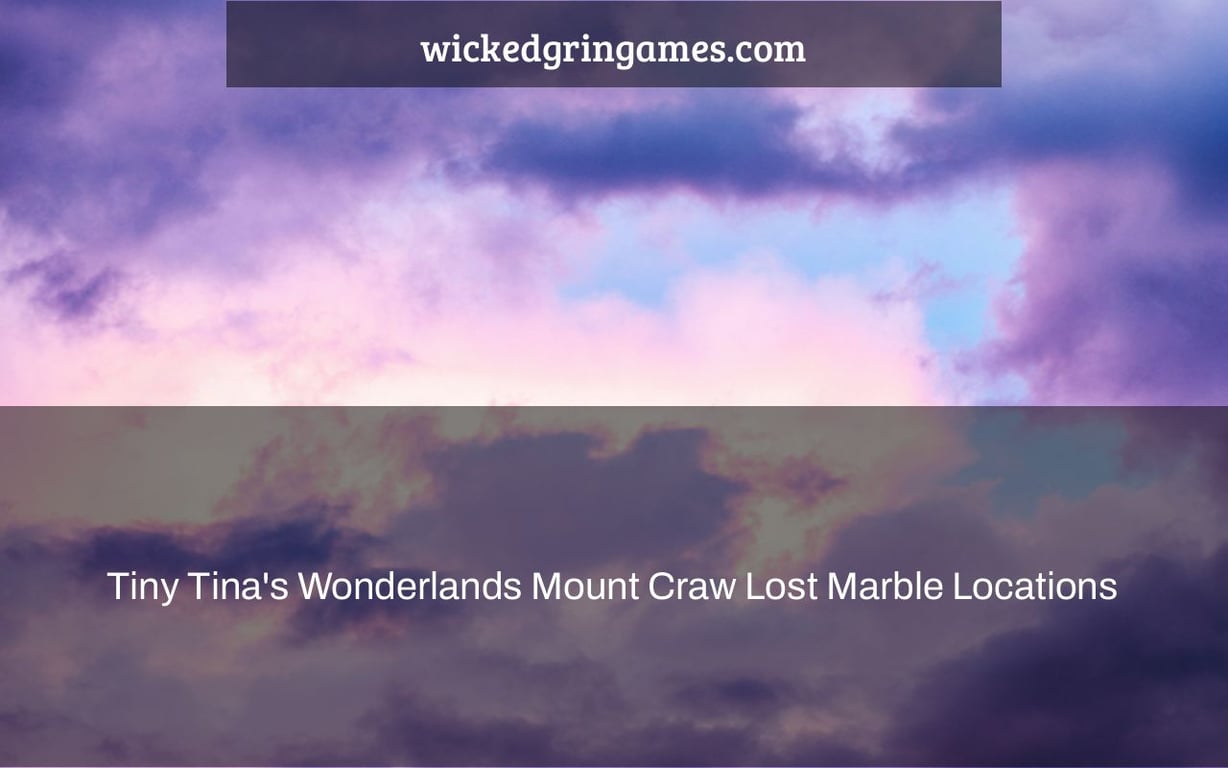 Mount Craw is a side quest-related place that may be visited. This Tiny Tina's Wonderlands Mount Craw Lost Marble Locations guide will show you where both of the Lost Marbles are located in this area, which you visit as part of the Goblins Tired of Forced Oppression side quest.
In Tiny Tina's Wonderlands, there are two sorts of side tasks. There are regular side tasks that are more straightforward, such as fetch and kill, and then there are significant side quests that are more involved. One of the latter is the Goblins Tired of Forced Oppression side quest, which brings you to Mount Craw, a whole new region.
Tiny Tina's Wonderlands is a fantasy world created by Tiny Tina. Locations of Mount Craw's Lost Marble
As you follow X through the region, you'll come to the first Lost Marble. You'll finally emerge from the caverns and enter the Goblin Jail. X complains about the sunshine, the fields, the beautiful view, and so forth. At the place where I'm standing, there's a home with a little balcony. On the balcony lies the Lost Marble. Simply scale the house's side, descend to the balcony, and shatter the Lost Marble.
This is where you'll locate the second Lost Marble. A modest home stands near to a respawn spot. You'll find a big cave on the side of the home with a ladder inside. Climb the ladder to the cave's entrance. Watch out for a pipe at the top that will blast you over the edge if you don't time it right. Avoid being blown away by the wind and shatter the Lost Marble.