Guild Wars 2 has continued to be one of the most popular MMOs since its release in 2012, and it's not going anywhere. Today developers teased a fourth expansion, called "The War Within", which will feature both new PvE content as well as PvP changes. Additionally there is talk that ArenaNet may bring back the first season of Living World in full episodic fashion.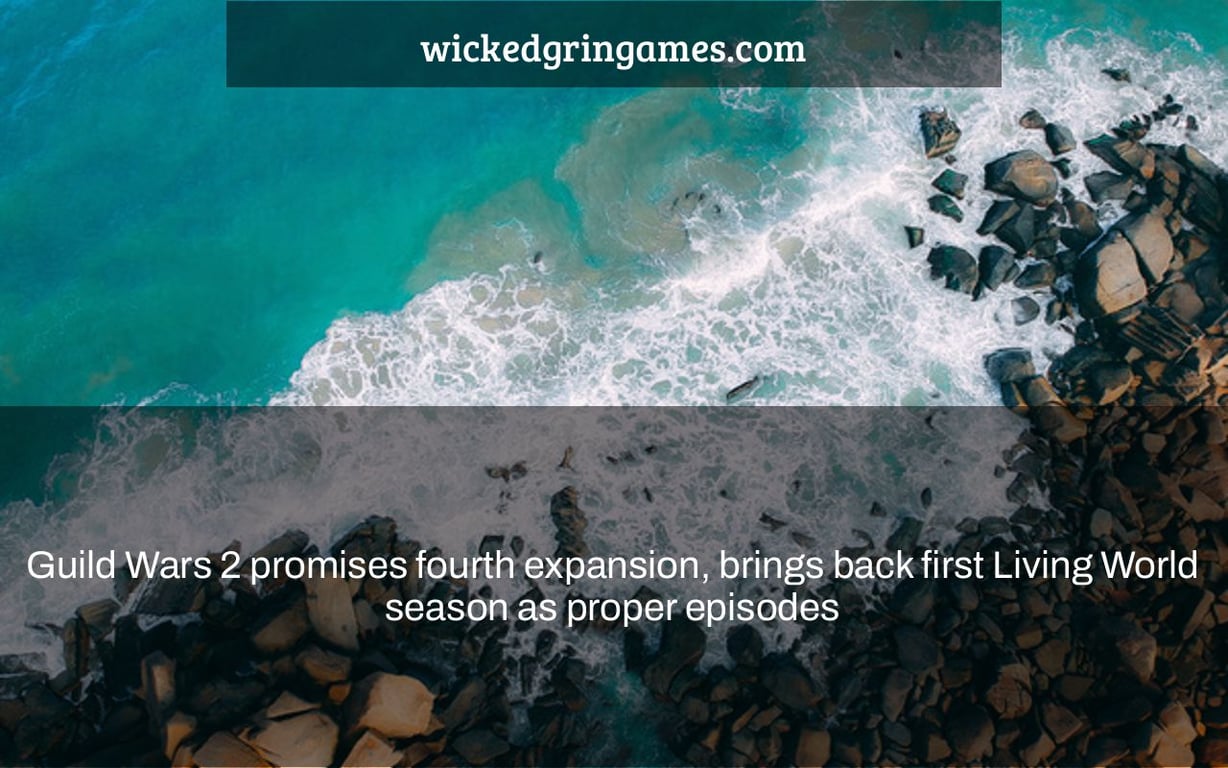 ArenaNet just released a press release and developer blog chock-full of positive news for Guild Wars 2 and its users. Let's have a look at the highlights!
End of Dragons has helped Guild Wars 2 thrive. End of Dragons has now outsold Path of Fire, according to ArenaNet. Its active playerbase has "more than doubled" in the previous two years. While they aren't precise figures, considering Guild Wars 2's ever-increasing sales and live world return events over the previous year, they're probably not surprising.
A new expansion for Guild Wars 2 will be released. The End of Dragons is not the last chapter; a fourth is in the works. Meanwhile, the team is working on "the upcoming Guild Wars 2 narrative update, which will include a new map based in the Cantha area." "Don't anticipate news anytime soon," the studio confesses, since this is a very early tease for the expansion.
Season 1 of Living World will return in 2022. Yes, we did say season one. That transitory season will be turned into five permanent episodes that will air throughout the course of 2022, according to the studio. "Our objective is to create a seamless connection between the personal narrative and Living World Season 2 by allowing players to acquire many of the heritage milestones and awards that have been inaccessible for years," ArenaNet explains. The season will conclude with a new strike and challenge mode in Battle for Lion's Arch, which will be released on April 19th.
The Steam launch has not yet taken place. Steam was supposed to be released in 2020, but it was delayed due to development on End of Dragons. Steam is back on the table; the team hopes to release it this year, but won't commit to a specific date. "We're working on getting DirectX11 ready to depart beta," the team said.
WvW revival is still a top objective. With WvW, the team is still "working on resolving population balance" and will resume reorganizing betas as well as working on core systems, balance, and awards.
Expect greater communication and more frequent updates. ArenaNet said it will provide "frequent" state-of-the-game blogs and "quarterly" profession updates as classes and specifications become more important to the company. "In the March 29 update, we'll be delivering some PvP and WvW balancing tweaks, and our first big profession update will be released on June 28."
ArenaNet's management structure has been explained. Amy Liu as Executive Producer and Josh "Grouch" Davis as Game Director have been reintroduced by Studio Directors John Taylor and Colin Johanson, signaling that Liu and Davis will be interacting with the audience from now on – which they do right away while running through the game's priorities.
"First and foremost, we must emphasize providing our players with continuous updates. With the release of End of Dragons and the conclusion of a 10-year narrative arc, it seems like a good moment to take a look at the overall Guild Wars 2 experience, as well as how we provide frequent content updates to our players and what those updates include. This includes continuing to develop interesting tales that enrich the world of Tyria while also improving game modes like World vs. World, Player vs. Player, and endgame group content for those who like them. Second, it's critical that our programs enable our employees to strike a good work-life balance. We've always felt that our workers' health and well-being is our top concern, and we're more devoted than ever before. This will guarantee that the outstanding team behind the End of Dragons expansion stays at ArenaNet for many years to come. Our efforts on this front will mostly go unnoticed by you, and will primarily concentrate on strengthening our planning and development processes on a day-to-day basis."
"While the conclusion of the Elder Dragon cycle may seem to be a natural time to start winding things down," Johanson and Taylor note, "we're delighted to state loudly and forcefully that Guild Wars 2 has a bright future ahead of it."
Finally, and in case you were wondering, Super Adventure Box will be released. We have concrete dates for several of them, as well as a nice roadmap:
• March 29th – EOD polish patch at Super Adventure Festival • April 19th – Aetherblade Hideout CM at Living World S1E1 • May 10th – Xunlai Jade Junkyard CM at Xunlai Jade Junkyard CM at Xunlai Jade Junkyard CM at Xunlai Jade Junkyard CM at Xunlai Jade Junkyard CM at Xunlai Ja • May 24th – Kaineng Overlook CM, legendary variation from Living World S1E2. • Dragon Bash, Harvest Temple CM, June 7th • June 28th – Legendary variation of the Balance patch
Official website, press release
Advertisement