Nintendo's recent Direct reveals a fresh focus on multiplayer online play, but are these plans more than just smoke and mirrors?
The "nintendo switch game boy online" was announced in the February's Nintendo Direct. This is a step towards Nintendo further embracing multiplayer online play.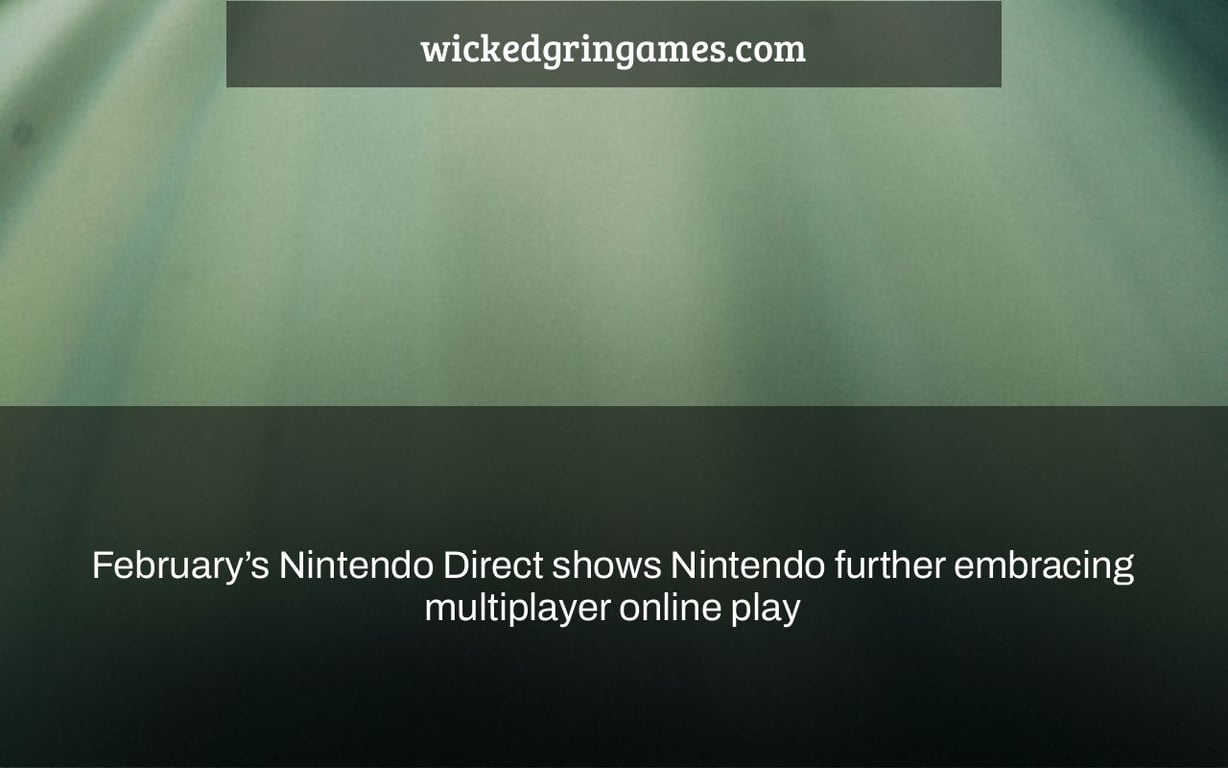 The unveiling of No Man's Sky on the Nintendo Switch wasn't the only significant news from the Nintendo Direct on February 9th. Nintendo will expand Mario Kart 8 with a paid DLC pack that includes courses from all prior, non-arcade Mario Kart games, including the heavily commercialized mobile version. By the end of 2023, eight new courses will be published in six waves, totaling 48 new courses, implying that fans shouldn't anticipate a new MK entry for a few years (though we're hoping we're incorrect here since no new mechanics or characters were revealed). The DLC is available now, however the content will be released on March 18th, 2022.
The announcements of old games with fresh DLC weren't the only ones that caught us off guard.
In the world of kart racing, Disney and Pixar have teamed together on Disney Speedstorm, a new eight-player, online, crossplatform, free-to-play racer. The official website does not specify which other consoles may get the game, but PC is on the list, so non-Switch users will be able to try it out.
While it doesn't seem to include blueshells, it does resemble early Mario Kart games, but with Disney and Pixar characters and some kind of customizing component. At the very least, each racer has a "ultimate" maneuver, such as Mulan's explosion or Mickey's speed boost, as well as many metrics, such as peak speed, handling, and defense. Gameloft plans to release the game in summer 2022, but it also pledges to update it "frequently" after that, at the very least with new races and circuits.
Mario Strikers: Battle League is a new entry to Nintendo's soccer-themed Mario Strikers franchise. It's mainly a simplified version of the real-world sport, with unique skills and explosions coming from plumbers, apes, turtles, and more, as with other Mario-themed sports games.
The previous game included internet play, but it was confined to 1v1 battles. The new game can accommodate up to eight players in total (not only locally, but also online) and contains permanent player-created "clubs" of up to 20 players. There's also the option to customize your character's stats. The current date for release is June 10th, 2022.
https://www.youtube.com/watch?v=b-Djf0ds bA
Splatoon 3 was showed off a little more, but the multiplayer PvE game, Salmon Run Next Wave, remained the main emphasis. Following in the footsteps of Splatoon 2's horde mode Salmon Run, Next Wave seems to return to the roots, with your squid-part-time teen's job being egg harvesting while surviving swarms of creatures. The above video shows off various new MOBs and weaponry, but it's the new "Egg Toss" feature that steals the show.
Previously, the player who picked up an egg had to throw it to your team's goal, but with Next Wave, players may toss the egg to other areas, players, or even the goal itself. It's still confined to a four-player team (PvP games are 4v4), but after playing a lot of Salmon Run in Splat2 and scooping up eggs after fallen friends more times than I can remember, egg throw seems to be a game changer. We'll have to wait and see whenever Nintendo sets a release date for summer 2022.
Finally, there's Nintendo Switch Sports, which describes itself as "a fresh rendition of the Wii Sports franchise." You'll be utilizing motion controls to imitate numerous sporting activities once again, with a hefty dose of internet play this time. Bowling, tennis, volleyball, chambara (Japanese-style sword play), soccer (which may optionally employ the leg strap supplied with the physical edition of the game or Ring Fit Adventure), and badminton will be available at launch, with golf coming this autumn for free. To be clear, soccer seems to be confined to a shootout mode for launch, but soccer matches will be included in a free summer update. However, we've contacted Nintendo PR to explain this (as well as where the Miis are) and will update this post once we get more information.
Clothing and stuff for your avatar will be awarded for online play, however the amount of participants every match will certainly vary. While local multiplayer is restricted to eight people, the clip shows 16 players bowling without taking turns at the same time, obviously speeding up the game and enabling participants to bowl at their own pace.
The game will be released on April 29th, 2022, however there will be a few trial periods in February. Tennis, bowling, and chambara will be available for online play with randoms (no buddy choices). Sign-ups begin on February 15th at 5 p.m. PST, with multiple 45-minute play times available between February 18th and 20th. PST participants will have two testing sessions at 3 a.m., so check the official website for more information.
While all of these games (with the exception of the new Disney kart racing) featured some kind of online play in the past, many of them were restricted, and content updates were seldom announced. Nintendo has been doing a better job of adding real-time multiplayer capabilities in new games, maybe as a result of the sports themes and the influence of COVID, and we hope this trend continues for the foreseeable future.
Andrew Ross of Massively OP is a self-confessed Pokemon fanatic and ARG aficionado. He knows all there is to know about Niantic and Nintendo! His column, Massively on the Go, features Pokemon Go as well as other mobile MMOs and augmented reality games!
Advertisement
The "upcoming nintendo online games" is a Nintendo Direct that shows the company's further embrace of multiplayer online play.
Related Tags
nintendo eshop
nintendo announcement 2021
nintendo online + expansion pricing
nintendo direct n64
nintendo online tiers