Albion Online is releasing a plethora of updates to the game this week, with new features and changes. Here are some highlights: staves that can be combined into different types of magic; castles in Outland regions that provide unique benefits for players who own or live near them; the return of dynamic events where players compete against each other for rare items.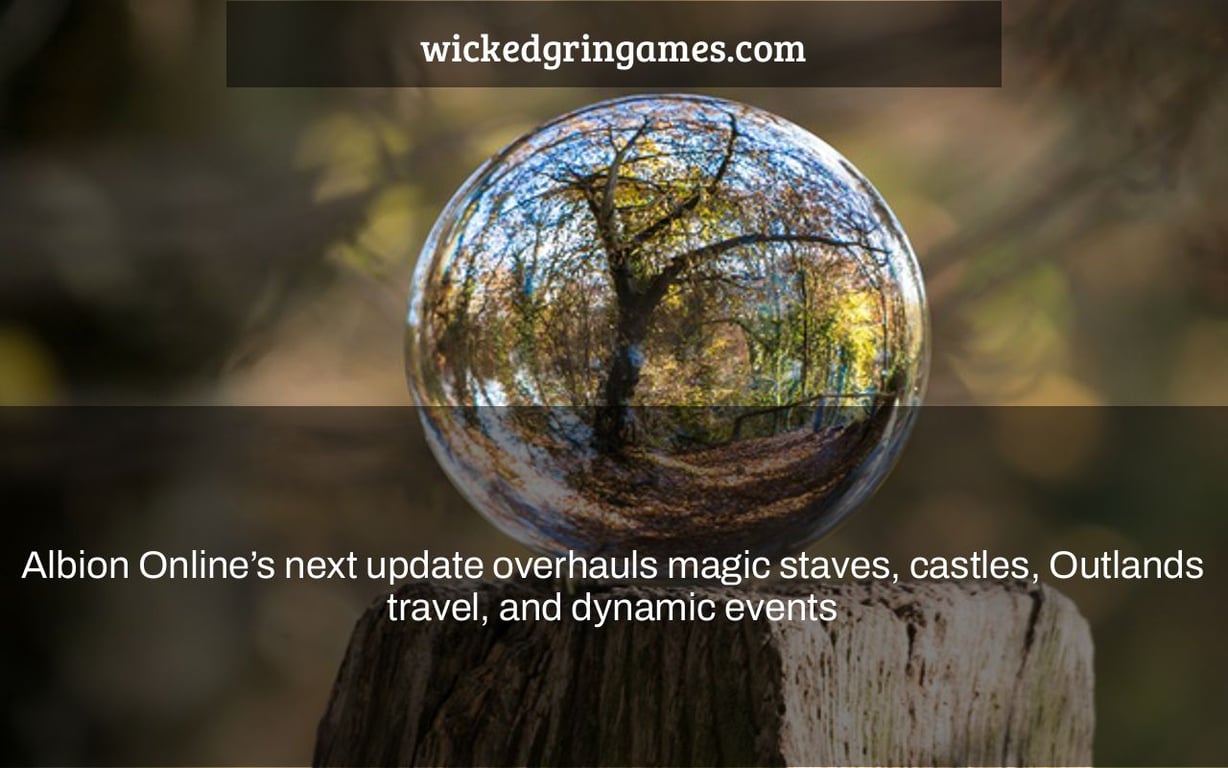 It's time for Albion Online's director to take a seat in the Comfy Chair once again and inform players about the upcoming changes in the sandbox MMORPG's next update, Into the Fray, which will affect castles, magical sticks, the Crystal League, and Outlands travel.
If you're a wizard, the Fire, Holy, Nature, and Cursed staves will be overhauled when the update is released, with Arcane and Frost staff improvements coming later. New animations, visual and audio effects, and the possibility of new spells are all part of the revamp. Castles and castle outposts will also be overhauled, with new treasure boxes and modifications to the architecture, fight flow, and graphics.
For Crystal League fans, the next update will include a new arena mode that follows Crystal League rules, the addition of a non-lethal league, and the promise of new systems that will make it easier for players to join the league and develop their skills without having to worry about equipment costs.
With the advent of dynamic daily events, Into the Fray will give players fresh reasons to come back on a regular basis. These events will either urge players to delve into Hellgates or Corrupted Dungeons, or will award short-term crafting perks.
New players going through the Outlands will find some new comforts, such as portal towns that provide safe harbor and a new Trip Back feature for horses that decreases return journey movement time. Victory emotes, training dummies for player islands, updated zone departure tooltips, and party UI enhancements are among the other QoL changes. Those interested in learning more may either download the briefing from the website or listen to Henkys on the Chair.
Advertisement